News
Brewing / Food & Beverage
How MES scheduling solutions can increase overall production capacity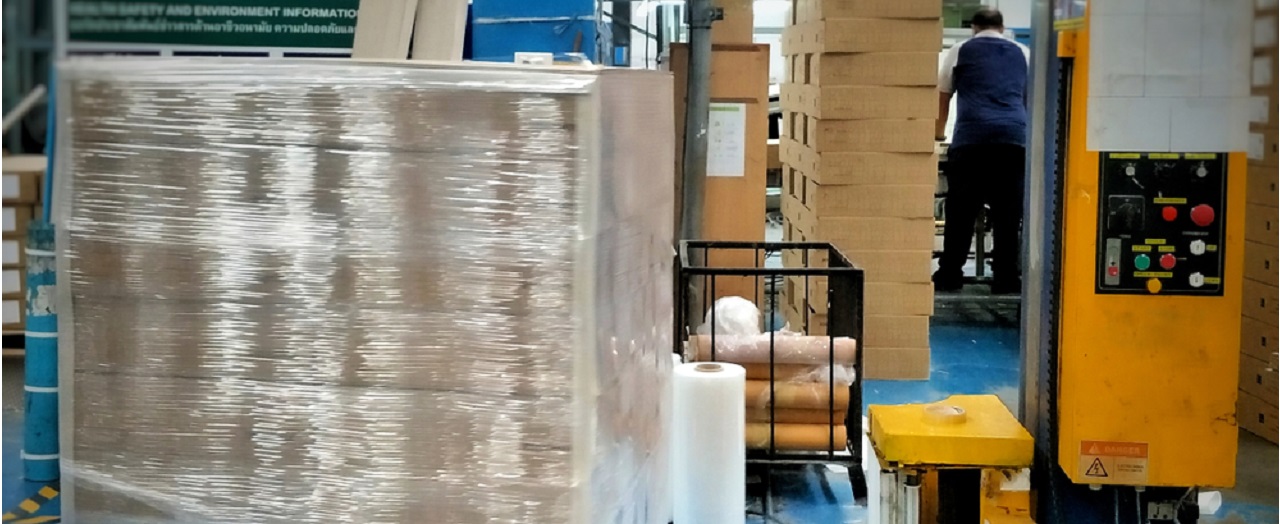 Manufacturers in Canada and across the world are increasingly facing supply chain issues, which has made optimization and organization more important than ever. Businesses must look inwards and ask questions of efficiency, with the goals of producing more product for less cost, organizing their existing workforce and equipment, and being able to track customers' orders every step of the way. Canadian Manufacturers and Exporters recently published a survey which revealed 9 out of 10 companies in the sector are dealing with supply chain issues, and more than half of those companies said these issues severely affected their operations.
Manufacturing Execution Systems (MES) innovations are granting these businesses the opportunity to assign tasks more effectively to their workforce and prepare for unexpected emergencies. They allow companies access to precise, real-time data to aid decision making and the tracking of product orders, enabling production schedules to be continuously and accurately updated. Resilient plant operations are marked by their meticulous attention to production monitoring, quality, traceability, and maintenance. MES scheduling software, provided by companies such as Actemium Canada, helps companies produce the results they desire.
In the packaging materials industry, a leading company recently utilized Actemium's Manufacturing Execution Systems experts to boost overall production capacity. Actemium's MES team revealed that the company's capacity was not causing issues for them, but instead their approach to production scheduling hindered their output. After identifying the challenge at hand, the MES team defined a solution which increased both the quality and the effectiveness of their production scheduling, ultimately affording them the increase in production, which they contacted Actemium for in the first place.
Manufacturing Execution Systems, how do they address production capacity issues?
The first step of solving problems with MES is examining current data and understanding the processes already present at the manufacturing facility. This can involve Actemium's industrial processes team working on site with a company's IT group to gather information about the plant's production lines and their current performance. This basic first step is crucial to understanding what problems a facility is facing before Actemium's expert team of analysts proceed to fine tune a plant's operations.
Optimizing production scheduling is inherently a complex, inter-disciplinary, inter-departmental process best handled by a partner with years of experience. All internal roles in a company must effectively collaborate to reach or exceed production requirements. Company engineers must ensure systems are properly specified and equipment is fit for purpose. The maintenance department must properly maintain these systems, and the IT group needs to ensure the network and connectivity to plant automation systems is robust and capable of transferring data. As a partner, Actemium can handle systems maintenance and technical support through our own expert solutions team. Operations and human resources staff must be adequately trained and prepared to carry out their daily tasks. Scheduling optimization can only commence when all aspects of a company are aligned with the common goal of reaching and exceeding production requirements.
Looking into a real-world example of MES benefits
Of course, scheduling for manufacturing business can be incredibly complicated. If we investigate Actemium's work with the packaging materials industry, the company had hundreds of product SKUs built on multiple production lines, with each line possessing somewhat different capabilities and capacities. Their customers wanted immediate fulfillment of their orders, making production tasks even more challenging. On top of this, one single experienced employee handled scheduling for the entire plant. Now, the employee in question was incredibly competent, utilizing their vast experience and expertly designed spreadsheets to tackle the planning work. But this solution limited their scheduling resources and prevented things from being done in the most efficient manner. What if this employee fell ill? Or went on vacation? No one could replace their unique skillset and workload. This constituted a significant business risk for the company. Actemium developed a complex matrix which included all capabilities, capacity limits, and interconnected variables to provide a software package that automated the entire order and scheduling processes. This software solution also tied into the customer's existing ERP to enable quick inventory checks and reordering of raw materials to adhere to schedules.
This scheduling software interface could be accessed locally and remotely, and runs through a set of queries such as:
• "What makes the most sense to produce?"
• "What would be the most productive?"
• "What would get the company closest to its customers' lead times?"
The outcome for this particular company, and others Actemium has worked with, is an effective production schedule that maximizes productivity and identifies the most efficient production route possible. Companies can even set rules within the scheduling system for customers of higher priority.
Finding the ideal partner experienced in end-to-end solutions
Companies looking to automate their scheduling activities should consider that it requires a measured and forward-thinking approach. An initial, comprehensive consultation between the client and partner is essential for any project's success. At Actemium, our experts take time to understand and consider the intricacies of the customers operations.
It is also important to remember that no project is finished after initial implementation. A partner who offers full support throughout the project lifecycle will increase your return on investment and deliver quality results far into the future. Companies are looking for solutions that are easy to integrate, can be scaled for future growth, and offer measurable results. Above all else, customers want a partner who intimately understands their business, their needs, and their expectations and can aid them in achieving their goals.
Preparing for future innovations and expansion
The best MES consultants are constantly looking to the future. All aspects of a company's supply chain are key to the company's current and future success. With this in mind, companies must consider that there will be constant innovation in the field for years to come. Efficient scheduling helps the manufacturing phase, that much is obvious, but we cannot ignore the logistical side of things, where warehousing facilities require solutions to track finished goods more effectively. MES solutions can benefit these warehouse activities and everything in between. Having access to real-time data is essential, and advances in cyber security are bound to ensure that cloud-based applications will become increasingly integrated into scheduling systems. If a company has this important data made available to them, their operations staff will have the tools needed to make intelligent decisions. Production targets can be met, capacities can be maximized, and, as a result, stakeholders are left satisfied.