We add value through our industry-proven solutions, built on our experience. Being a fully integrated team of engineers with decades of combined experience, we've built a roster of value-driven offerings.
Our Story
Motivated by our commitment to help our clients, we design, manufacture and implement solutions that improve operational performance and guide our clients towards the industry of the future. We provide controls integration, project management, and engineering services for clients in a wide variety of industries. With professional, knowledgeable, and experienced employees we deliver successful solutions for projects of any size.
Our ultimate commitment is to our clients. Our success is firmly rooted in their success. Where applicable, we deploy an ISO-9001 certified process to ensure their project is managed start to finish with their long-term success criteria in mind.
How We Create Opportunities Through Forward Thinking
Creating opportunities for our customers starts with a mind-set. A mind-set that focuses on forward thinking, often uncovering opportunities for improving industrial performance by linking the technical situation with our customers' future business strategy.

Experts in industrial technology & process knowledge
World class, local, technical expertise and highest certification levels with the main suppliers in industrial manufacturing.
Access to expertise and resources from our worldwide Actemium network of experts.
One global partner to seamlessly capitalize on opportunities.
Always provide best-of-breed solutions.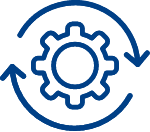 Guide customers through evolving production life-cycles
Advise: Understand our customers' business vision, identify opportunities, and create the business case that will achieve improved performance
Design: Develop a first-time right to design to capitalize on our customers' business case
Build: Execute, implement, and scale the solution for our customers
Maintain: Daily involvement from our team of experts to support the optimal production performance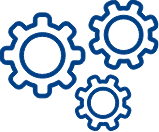 Optimize customers' operation with smart & secure data driven manufacturing
Connecting production data with the supply chain to support improved production logistics
Utilizing assets to maximum potential through optimizing up-time performance
Enhancing and transforming data into decision making information
Securing the data for safe management of all assets

Care for our planet
We aim to include sustainable opportunities in everything we do
We support our customers to design and build their production in the most energy efficient way
We strive and are committed to reducing our own carbon footprint
Vision & Mission
Actemium Canada's mission is to help its clients accelerate their competitive advantage and industrial performance for a better world, by creating opportunities through forward thinking.
We are a powerful worldwide network of 400 business units 100% dedicated to industrial process performance. Our companies are found in 41 countries across the world, allowing proximity to our clients. The Actemium network is a multi-disciplinary network, able to offer customized multi-technical, multi-site, and multi-country services.
We enhance and transform our clients' operations with smart and secure data driven manufacturing, and we do it with the aim to include sustainable initiatives in everything that we do.
Our 22,000 experts work to deliver a range of safe and sustainable solutions and services across the entire industrial production life cycle. Daily, Actemium builds on its powerful networking system expertise in each process to provide best-of-breed solutions.
Areas of Expertise
Actemium Canada provides its expertise throughout the lifecycle of industrial facilities: from advising and designing to building and maintaining processes and sites. We provide acknowledged, professional projects and contract management to guarantee successful projects.
We put our expertise into practise to improve our clients' performance and competitiveness in four main areas:
Process control & automation
Electrical & instrumentation
Mechanical & piping
Process utilities
The global Actemium partner network that we capitalize on offers relevant and dedicated proposals, with a long-term commitment to the industrial sector with influential and cutting-edge industrial organizations.
Actemium is also a pioneer in specific and leading-edge solutions such as MES, energy efficiency, data management, cybersecurity, but also in next generation offers aimed at stimulating the industry of the future – Industry 4.0.
Actemium Global and Local
Actemium provides both global and local solutions. We bring together world-class local technical expertise and the highest certification levels authorized by the main suppliers in industrial manufacturing.
Our experts work to deliver a range of safe and sustainable solutions and services across the entire industrial life cycle. In its day-to-day operations, Actemium builds on its powerful networking system expertise in each process to provide turnkey solutions.
Here's how we adopt the 'global' approach to match the new expectation from industry:
VINCI Energies
Actemium is a brand of VINCI Energies.
INTERNATIONAL LEADER IN THEIR SECTOR
VINCI Energies creates bespoke multi-technical solutions and services for energy, transport, communication infrastructure, as well as buildings, factories, and IT systems.
VINCI Energies operates in stages, from project engineering and execution to maintenance, operation, and facilities management in four major business lines:
Industry
Service sector
Infrastructure
Telecommunication
VINCI ENERGIES IN NUMBERS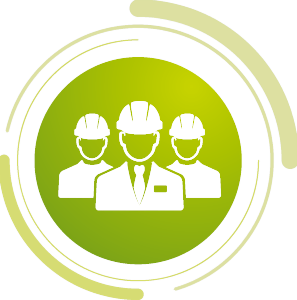 Employees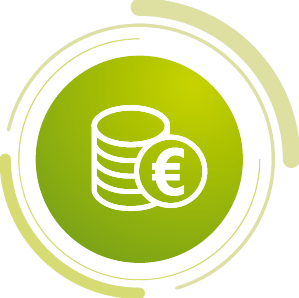 Billion in revenue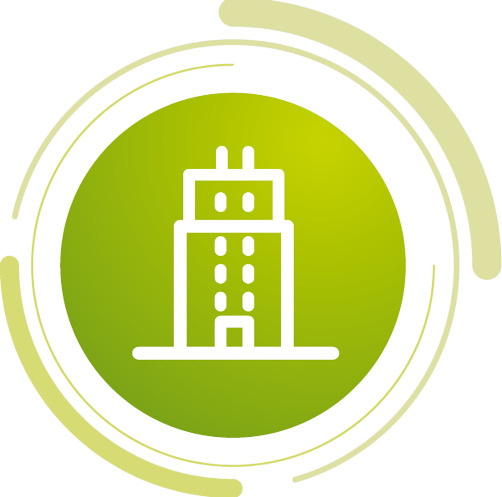 business units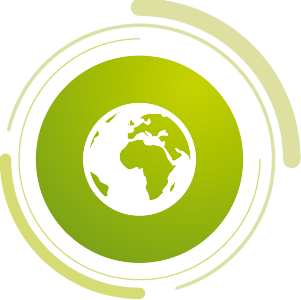 Countries
Let's improve your industrial performance.